Ultralight. Universal. Without magnification.
---
For those who need a compact, lightweight illumination solution without magnification, we offer the MicroLight 2 with two different mounting options. Featuring LED HQ illumination for homogeneous illumination with true and natural colour rendering for every examination situation.
For a perfect view and a precise diagnosis, the MicroLight 2 is now 25 % brighter than its predecessor model, with a homogeneous edge-to-edge illumination of 55,000 lux. For intensive use, the LoupeLight 2 now features a replaceable connecting cord which connects the device to the mPack mini – the new and compact power source for the MicroLight 2.
---
NEW! mPack mini. Smaller. Lighter.
USB charging. 9 hours operating time.
NEW! Replaceable high quality connection cord
Shadow free
Aluminium housing
NEW! 55,000 lux
Mounting Options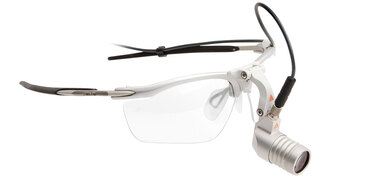 Heine Sports Frame
Maximum comfort with a modern, ergonomic design.
Malleable temples and nose pad. Can be customised to fit any face perfectly.
Innovative materials – Carbon-Kinetium reduces weight.
Tough polycarbonate protective lenses.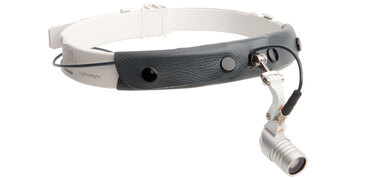 Heine Lightweight Headband
Ideal for spectacle wearers.
Fully-adjustable for width to fit any head.
Hygienic and comfortable leather cushions.
Download Heine Loupe Brochure Make an Enquiry
View Heine Products
Share this page